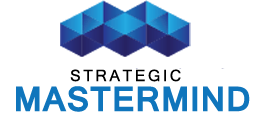 Growing a Million Dollar Business has been done before. It's a known predictable path you can follow. All you have to do is be shown the way and follow it.
Many people liken it to struggling when caught in quick sand. The more you struggle, the longer it takes and the worse it gets. But like surviving quick sand, there is a way through it. The best way is of course for someone to throw you a rope to help ease your way out. Let me be your rope.
This is why my team of hand picked successful business builders and coaches at The Fortune Institute have spent years creating this 12-month online step-by-step Million Dollar system. They provide all the necessary tools you need to achieve this success in your business. You are not alone you have the support and you are held accountable your own goals.
10 things that make this digital program so special
It's the only online program that holds you accountable to for achieving weekly and monthly milestones
It gives you specific answers to almost every problem or challenge you will encounter in growing your business instantly
It gives you direct access to one of Australia's most sought after advertising and marketing experts to answer all of your questions
A price that is a no-brainer
Library of Million Dollar Tools
Monthly Implementation
Monthly Coaching Sessions
Weekly Accountability Calls to ensure you are implementing your strategies
Membership to the private forum page
Complimentary VIP entry to live events
If you would like to learn more about exactly how our digital coaching can help you build a new business please click the button below.
STRATEGIC MASTERMIND ENQUIRY