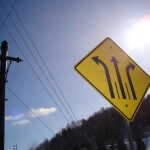 We've all heard that the future of our business will be e-commerce, but the sad truth about most company's websites is that they don't bring in many sales.
Yes, they get an inquiry here and there, but in my experience most CEO's, entrepreneurs are quite disappointed with the results they're getting from their website.
The problem is not the medium itself, its how most websites have been designed. Many are little more than boring brochures. There's little on them that compel the reader to actually pick up the phone and call the company, or get out their credit card and purchase. As a result, on average around 98% of website visitors do not contact the company or buy.
Think about that figure for a moment. 98% of website visitors do not contact the site owner! That really is an extremely high failure rate.
But fret not. There are many things you can do to make your website vastly more effective. You can consult an expert in BUSINESS COACHING, And basically here are 3 that can really also help you get the results you want.
1. GIVE THEM A CLEAR LIST OF REASONS WHY YOU'RE BETTER .
Basically your typical website does not do this. Instead the average site is full of vague summaries of what the company does, and cliched platitudes about 'high quality' and 'friendly service'. That, ladies and gentlemen, is neither believable nor compelling. It is marketing puffery and idle boasting. It doesn't make anyone want to write a cheque. Almost every business would be far better off just listing the 5 top reasons people should choose their company. And then explaining why those reasons matter.
Unless you quickly give site visitors tangible reasons why they should buy from you, they'll swiftly move onto the next website.
2. INCREASE THE AMOUNT OF COPY ON YOUR SITE.
As the great advertising writer David Ogilvy put it, "The more you tell the more you sell." In general you'll find that if you increase the amount of details you give about your product, the more persuasive your website will be.
How is your product made? How do you select your materials? This is typical question in MARKETING and in BUSINESS.
What about your staff, could you say something interesting and relevant about their abilities? Look at your company's history. Is there any significance about your company? Do you have many years experience delivering a top grade product or services? Tell your site visitors about all these things.
What do your customers think of you? Put that on your site as well. This technique works because genuine buyers are usually doing a lot of research. They typically want to know a lot before they buy, but most websites are short and shallow- they simply don't give potential buyers the information they need to make a decision. And so they don't.
3. CAPTURE THEIR EMAIL ADDRESS.
This is the number one website mistake made by companies. If 98% of site visitors don't contact you, then it's imperative that you grab their contact details before they leave. How can you do that? It's easy, just offer them something valuable. Like a free report about your industry. A checklist of what to look out for when choosing a supplier. Discounts, tips, or the chance to get your e-newsletter full of useful information each month. Make it free and make it valuable.
Then once you have their email details don't just try to sell them stuff. Continue to send them useful and important information that can help them, in your area of expertise. Over time they'll begin to respect you as an expert in your field. Then when the time is right they may well buy from you.
Selling often takes time. It often can't be achieved on your website. So you need to stay in contact with potential buyers and win their trust. Few do this and therefore they usually end up with poor website sales and inquiries.
These 3 techniques are simply and easy to apply. But having mentored literally thousands of entrepreneurs over the last ten years, I can assure you that they can work wonders on your online sales.
And for better result don't hesitate to ask for an expert and best (business coaching)to help you and guide you in the right path in the world of MARKETING.