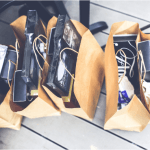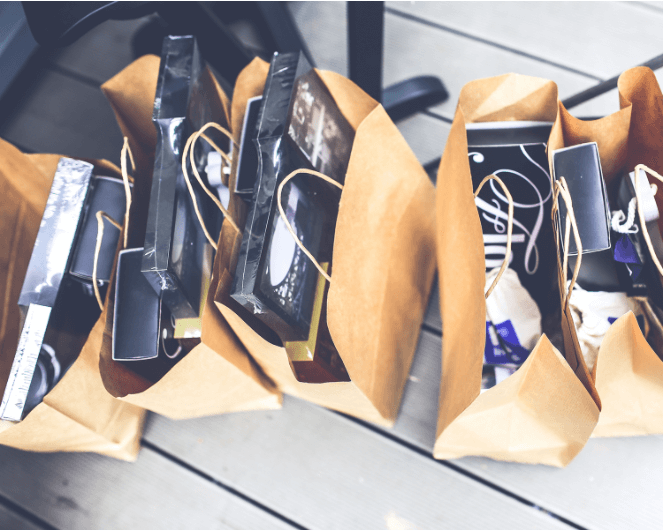 [Case Study] How To Increase Sales By 1,470% (And Four More Ways to Double Sales)
Every company wants to increase its sales volume. Happily, you can take inspiration from those that managed it. Companies like Valve and Innocent Smoothies have developed strategies to boost sales. Here's what you can learn from them.

Wouldn't it be nice to double your sales?
More sales means more revenue, which opens the door for growing your company.
The problem comes when developing the strategies to boost sales. There are so many ideas floating around that it's difficult to pick the strategies that work. If you make the wrong decisions, you won't double your sales. You could even end up losing sales if you're not focusing your sales efforts in the right areas.
Happily, there are plenty of companies that offer great examples. Valve, Innocent Drinks, and several others have created strategies to boost sales that actually work. This article examines some of the best of them and discusses how these strategies can apply to your business.
Valve – Clever Use of Discounts
Valve has evolved into one of the largest companies in the video game landscape. The developer of seminal titles like Half-Life 2 and Portal, the developer is perhaps best known for its Steam platform. This online platform allows players to buy, gift, and access games digitally. It doesn't just host Valve's games either. Today, practically every video game developer uploads its games onto Steam. It's seen as the ideal way to get a game out in front of more people.
Of course, Valve aims to drive sales of all of these games because it gets a cut of the profits. But how can it do that? With so many games available on the platform, how can the company improve the flagging sales of a game that has potential?
The company uses discounts to great effect. They recognise that many gamers make their purchases during the holiday seasons. To ensure it stands out from similar platforms, Valve creates strategic discounts for games that the public wants. These can range from 10% discounts to a whopping 75% discount.
This is one of its key strategies to boost sales. During these periods, the games that it discounts by 10% see a 35% increase in sales. But the games it discounts by 75% see a whopping 1470% increase. All told, Valve's holiday sales often increase its revenue by as much as 500%.
Some in sales see discount as a dirty word. Sure, a discount leads to more sales, but discounts can also mean low margin. Valve's example shows you how you can use discounts to double your sales. It's all about the right timing, coupled with an understanding of what your audience wants.
Use discounts sparingly and they become more effective. Valve's holiday discounts have now become an event unto themselves. Gamers flock to the platform during the holiday season because they know they're going to grab a bargain. Valve's discounts have become one of its key marketing strategies to increase sales and revenue. Moreover, the strategy helps them to stand out from similar providers during the periods when gamers have the most money to spend.
Innocent Drinks – Hit the Right Notes with Your Content
Founded in 1998, Innocent Drinks started life as a three-person operation. Their goal? To penetrate the hyper-competitive drinks market.
It's a big ask for any company, never mind one that had so little financial muscle at its disposal. Yet the company has evolved since those early days to become one of the largest beverage companies in the world. Furthermore, it's branched out its product offering to include a range of health foods.
Its content strategy plays a huge role in the strategies to boost sales that it uses. Innocent Drinks separates itself from its competitors because it has a unique voice that its audience connects with.
The company's "Skip to the Beet" drink exemplifies this strategy. The name alone highlights the humour-filled and conversational tone that the company takes. But so too does the product description:
"Red velvet. A decadent cupcake recipe, but also a great way to describe the colour of this new cold pressed juice, which we make from tasty beetroot juice, blended with apple juice, carrot juice, lemon juice and a touch of ginger. It's beautiful, it's beetrooty and it's blooming brilliant. We say cancel the cupcake and have a cold glass of this instead."
There are so many great things that Innocent Drinks does with this description. They keep the tone upbeat and informal. The use of words like "beetrooty" and "blooming" means that this description stands out from the dry marketing copy that other companies use. But beyond that, it also stays on track with the company's mission. Innocent wants to make you healthier. This description both engages you and tells you how the drink will do that.
Finding your voice in your content is one of the key marketing strategies to increase sales. Innocent used this tactic to separate themselves from their competition. It stays consistent with this type of message. Furthermore, the company always relays its off-beat descriptions back to the health benefits of its products. As a result, customers feel a connection to the company.
Do the same and you'll double your sales because you stand out and connect with customers on a different level.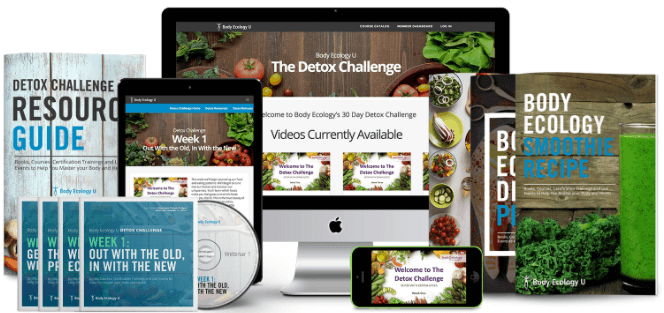 Body Ecology – Revamp Your Website
Body Ecology is a diet product store that offers all sorts of products online. From supplements to educational materials, the company cover the gamut of the diet industry.
But their website had a problem. It wasn't achieving the levels of sales that the company needed.
The company identified its navigational structure as a potential problem. Previously, it had used a drop-down menu that people could use to navigate to different product categories. It was functional, but it was also very dry. It did nothing to engage users.
Body Ecology decided to change things up and create a new products page. This page made heavy use of images, as well as the old text descriptions. In doing this, the company creates a more engaging website that draws the user's attention and makes them want to find out more.
The end result proved the effectiveness of this tactic. Body Ecology discovered this revamp was one of the best ways to double sales. In fact, they experienced a 56.43% boost in revenue with the new navigational structure.
Here's why this is one of the best strategies to boost sales. Web technology evolves on an almost constant basis. As it evolves, so too do the needs of your consumers. They come to expect a certain level of quality from the websites they visit. Those that stick to old design tactics, such as the use of text-heavy navigation, get left in the dust.
A website revamp that takes modern design tropes into account engages visitors. They see a site that looks the part, which makes them more willing to explore its content. Body Ecology used this to great effect as one of its strategies to boost sales.
Boutique London Lets – Careful International Expansion
On the surface, Boutique London Lets' business looks like a niche endeavour. It manages serviced luxury apartments in London, England. There hardly seems to be any scope for expanding sales beyond a certain point.
But the company found a strategy that too few organisations use. It leveraged the internet to expand internationally. Better yet, it did it without spending a ton of money.
Operating on a small budget, the company took to the web to hire competent people who would aid in its international expansion. The aim was to provide quality accommodation for travellers in as many different places as possible. They used freelancing websites to secure the talent they needed. This meant they found talented individuals that cost less than hiring third-party consultants. Today, the company operates in the UK, USA, and Australia, among others.
More importantly, they showed that this clever expansion technique is one of the best ways to double sales. In fact, the company tripled revenue for three consecutive years using this technique. Today, its overseas operation accounts for about 90% of its revenue.
Here's the key takeaway. Expansion into new territories often leads to increased sales. But it's how you manage this expansion that determines how much extra revenue you earn. Boutique London Lets could have splashed the cash on its international expansion. They'd have achieved similar results at a much greater cost. In this situation, you may double your sales without achieving the desired margin.
Instead, the company identified ways to expand that wouldn't break the bank. Firstly, they figured out what they wanted to achieve with the expansion. Then, they worked within their means while using innovative ideas to broaden their scope.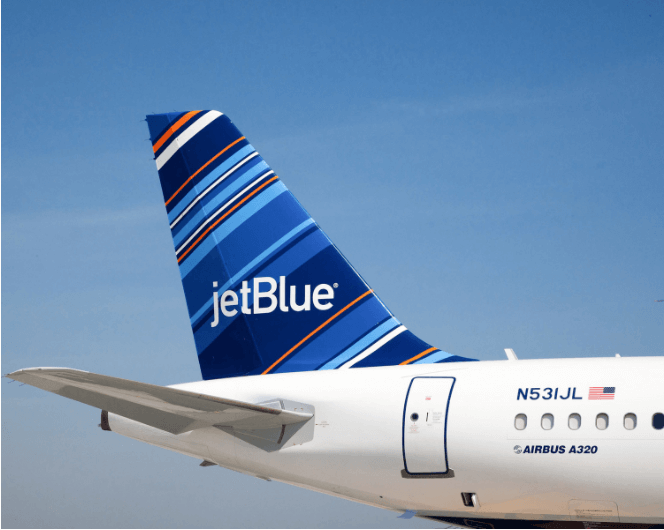 JetBlue – Define Your Email Strategy
Most companies just shoot out plain sales emails in an attempt to attract customers. These usually get consigned to the spam folder, which means you spend money on ineffective marketing.
JetBlue took a different approach. The company is the United States' sixth largest airlines because of its unique sales strategies.
Its email campaigns play a huge role in this. Before sending out a sales email, the team at JetBlue asks the following questions:
Will this have a negative impact on our brand?
What are the goals of this email?
What customer actions will trigger this email? An example of this could be a customer who drops out after adding a flight to their shopping cart. JetBlue may then send a targeted email to try to bring that customer back on board.
How will the design engage the reader?
If you can answer these questions satisfactorily, you can create a more effective email strategy. In JetBlue's case, this strategy saw them enjoy a more than 1600% revenue increase in comparison to plain sales emails.
Here's what you can learn from this. It's not enough to communicate with potential customers in the same way as everybody else. Any communication that you send, be it an email or marketing pamphlet, needs to have a purpose. It must stay on brand, engage the recipient, and offer some degree of personalisation.
The Final Word
There's no single strategy for doubling your sales. Some of these techniques may work for you, whereas others may not. But a combination of them allows you to develop a stronger and more successful sales strategy.
Here are the key takeaways from this article:
Use discounts sparingly and time them for key sales periods.
Ensure your website meets your visitors' expectations.
Mind your budget whenever you expand your business.
Use marketing content to separate yourself from your competition.
Ensure everything that you send out has a purpose and will engage recipients.
With the right strategy, you can boost your sales enormously. Don't stick with stale methods that don't get results. Try something new and you will see a spike in your organisation's sales.