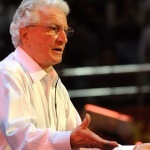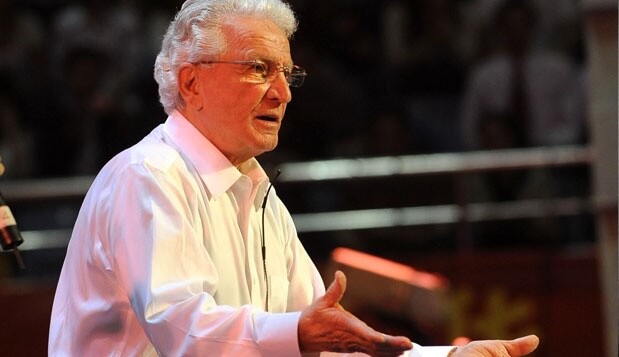 In business, selling is the number one skill.
A person who is average at every area of business but outstanding at selling will still do extremely well financially. Selling is that important.
But who is the king of sales, the absolute best in the world?
In my mind it has to be Joe Girard, who the Guinness Book Of World Records says is the greatest sales person of all time based on number of cars sold over a very long time (a whopping 13,001 cars sold in 15 years)!
When Joe gives advice about how to sell, we should all listen. So here are Joe's tips for selling:
1. POSITIVE ATTITUDE IS THE NUMBER ONE CRITERIA FOR SUCCESS IN SALES
Sales can be really tough. You must constantly work on your attitude to keep it positive. A positive attitude greatly increases the number of people who will buy from you, even when your product is no better than the competition.
People love dealing with positive people. Make sure you are emotionally up all day.
2. TIME EXCELLENCE IS VITAL
Be organised. Always have a plan and clear goals. Think ahead – conceive your day's plan the day before. Meticulously organise your time so that you do more of the things that make you money.
Line up everything you'll need to make a sale well in advance. Plan your presentations carefully. Never be late. Arrange your desk so everything you need is in place so you can find it immediately.
3. WORK WHEN YOU WORK
Joe observed that so many executives worked at only half speed when they were in the office. They would stop and chat, take frequent breaks and waste time throughout the day.
Close the door, keep non productive conversation to a minimum and create an environment of urgency while you work.
4. DON'T UNDERESTIMATE THE EFFECT YOUR APPEARANCE HAS ON PERCEPTIONS
People often make decisions very quickly about another person. You need to make sure their instant perception of you is one of personal excellence.
Take care of your hair. Be physically trim. Look after your nails. Check your posture.
Make sure your clothes are high quality, clean and well pressed. And take care of your footwear.
These may seem like small things, but collectively they sculpt people's impressions in your favour.
5. LISTEN, LISTEN , LISTEN
Joe Girard believes people talk too much when they are trying to sell something.
But listening carefully gives you vital clues that you can use in the persuasion process. Be observant. Be thorough in your questions. Don't jump to conclusions.
And critically important: let them SEE that you really care about what they are saying by using your posture.
6. CONSTANTLY STAY IN TOUCH
Joe believes that one of the main reasons he became the pre-eminent sales person on the planet is that he perfected keeping in touch. Not just with potential customers, but also with past customers to get repeat business.
He had a comprehensive program for staying in touch. In fact near the end of his career Joe had so many repeat buyers that he was sending 16,000 direct mail pieces a month just to customers.
Each one of them received 12 communication pieces a year. Now that's staying in touch.
It's no surprise that repeat business accounted for 75% of his sales.
These are all simple rules, but almost nobody follows them.
So consider keeping this list of To Do's from Joe on your desk, where you'll see and act on them often.
Joe Girard is the best at sales that there ever was. There's a lot we can learn from him.