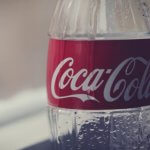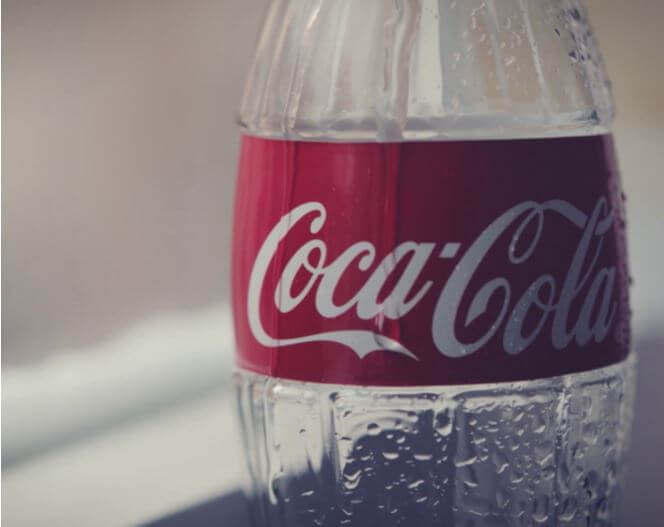 Your organisation needs social media to keep the modern consumer engaged. Companies like Coca-Cola can help you to create quality social media marketing funnels.

The advent of the internet opened up a new marketing frontier. But it was the introduction of social media that made the web crucial to your marketing efforts.
Creating a strong social media presence is key to your marketing sales funnel.
It helps you to:
Share important information
Communicate with customers
Generate positive word of mouth
Increase brand exposure
Increase your sales
But how do you create effective social media marketing funnels?
The world's largest brands can show you. Companies like Coca-Cola and Woolworths have mastered their social media strategies. So too have Coles, IBM, and Disney. In fact, they've all made their social media channels a key part of their marketing sales funnels.
This article examines some tips you can use, plus some examples of social media marketing done well.
Coca-Cola – Use Social Media to Interact With Customers
With over 3.4 million followers and 226,000 tweets, Coca-Cola has one of the most active Twitter pages out there. And that's not counting the many extra pages they create for specific products and locations.
Coca-Cola uses Twitter to share important information. But it's how they interact with customers that makes it an important part of their social media marketing funnels.
A good example is the company's interaction with a store owner named Rhett Gillins. After some disappointing service, Gillins took to Twitter to vent his frustration. He mentioned how the company hadn't responded to his complaints despite the fact that he had made six calls.
The Coca-Cola Twitter team got on the case. Within an hour, they posted the following response directly to Gillins:
"Really sorry to hear that Rhett! Please send us more info at so we can look into this."
The provided short URL led directly to a Coca-Cola customer service page.
Here's why this sort of interaction is so important to your digital marketing funnel. Coca-Cola immediately diffused a difficult situation with a prompt response. Instead of losing a customer, they kept him in the funnel with quality service.
Moreover, they did it publicly. As a result, potential customers can see that the company takes an active stance with complaints. This display of quality service may have led to even more people entering the Coca-Cola marketing sales funnel.
The key takeaway is to use your social media pages to interact with customers. Handle complaints promptly and keep conversations going. You engage customers, which keeps them in your funnel. Importantly, non-customers see these interactions and may enter your marketing funnel as well.
Woolworths – Make Your Product Look Amazing
Woolworths market themselves as the "Fresh Food People". With a tagline like that, they have to follow through on their claims. If potential customers see cheap and unappealing products, they'll view the company as liars. This prevents those customers from entering Woolworths' marketing sales funnel. Plus, it can lead to the spread of negative word of mouth that further damages sales.
So, how does Woolworths use social media to reinforce its message?
Instagram is the answer. The company's Instagram page offers tons of pictures of fresh homemade meals. There's a clear implication with each – shop at Woolworths and you can get the ingredients you need to make these dishes.
The company's Instagram has about 90,000 followers, so it's still growing. But each picture it shares attracts hundreds of likes and a few comments.
Somebody who has never shopped at Woolworths may see one of these pictures and wonder about the source. Often, that's all you need to get somebody to enter your marketing sales funnel.
Here's what you can learn from Woolworths' strategy. Flaunt your most attractive products. They're your key to catching the attention of new customers. Moreover, existing customers may share your content, which increases interest in your product. Both lead to more people entering your marketing funnels.
IBM – Become a Thought Leader
IBM uses its content as a means to bring people into its social media marketing funnels. However, it doesn't have a centralised approach. Employees write their own blog posts, with some contributing to IBM's blog. The best of this content ends up on the company's "Voices" website.
So, where does social media come into this?
IBM needs a platform for sharing this content with people who may find it interesting. Sharing the best content that its employees produce helps IBM position itself as an industry thought leader.
They have a simple aim – provide useful information to their readers. This could mean anybody from the casual reader through to business partners. Often, the articles don't directly sell a product. IBM is more interested in engaging the reader than selling to them. It's an indirect method that has amazing effects.
As a thought leader, IBM influences the markets it operates in. Potential customers see that this is a company with its finger on the pulse. They'll also remember whenever they read useful content that carries the IBM branding.
All of this keeps IBM fresh in the minds of potential customers. When these readers do have a need for one of the company's products and services, they're more likely to enter IBM's marketing sales funnel.
Understand that social media platforms aren't about selling directly to customers. Use them to engage people instead. Create relevant content that gets people talking. You'll expose your brand and keep it fresh in people's minds. As an industry thought leader, customers will come to you because they trust you.
Coles – Offer Usable Advice
Another of Australia's grocery sector giants, Coles is a multibillion dollar company. It also uses social media to attract people into its marketing sales funnel.
Check their Facebook page and you'll see that Coles follows a similar strategy to Woolworths. They want people to see their products in action. As a result, they post pictures and videos encouraging people to give their products a try.
But there's a key difference.
Coles doesn't just post a picture and leave it there. They also engage with their followers in the comments section of each post. In many cases, they'll contextualise their content with usable advice.
A post from 25th January highlights this technique. Coles shares a quick video showing followers how to make a confection called pastry lamingtons. This video doesn't go into too much detail. Instead, it focuses on how delicious the dessert looks.
The detail comes in the video's comment section. Coles immediately comments with a recipe that tells people exactly how to make what they've just seen in the video.
Naturally, you can buy all of the ingredients at a Coles store.
This is a two-pronged approach to pulling people into their social media marketing funnels. First, the company entices the viewer with an appetising product. Secondly, they tell them how to make it using products found at Coles.
Here's why this is so effective. Coles shows their followers how they can use their products in the real world. Their advice may lead to somebody heading to one of the stores just to buy the product. With a video and comment, Coles leads the viewer through every stage of their marketing sales funnel.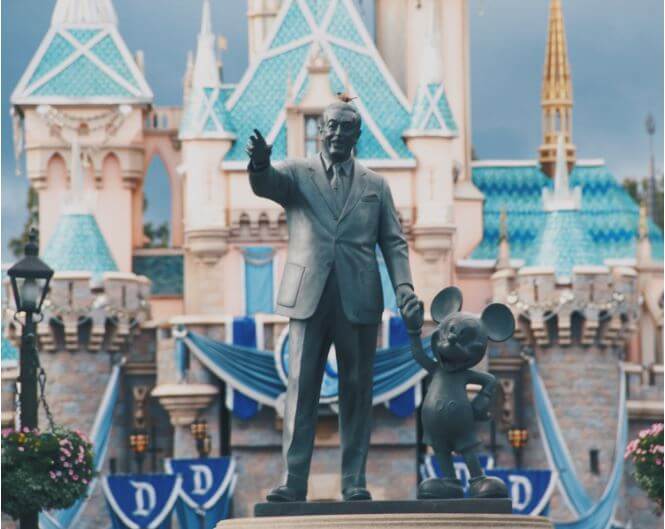 Disney – Relate Your Content to Current Trends
Disney builds its brand around its ability to tell stories. Naturally, that's a big part of its social media campaign too. Disney shares content that its followers can relate to. This could be a gif image of a beloved scene from one of its movies or a snippet of a song.
But there's an added twist.
Disney often associates the content it shares to whatever's trending among social media users.
A great example comes from a tweet it sent out in July of 2015. Apparently, the third Sunday of July is National Ice Cream Day in the United States. Disney commemorated this with a picture from the motion picture Up. It featured the main character tucking into an ice cream, with a caption that included the #icecreamday hashtag.
With one post, Disney accomplished three things:
Association with a popular trend
Engaging their followers with relevant content
Marketing a film that followers can purchase
It's a simple process that works remarkably well. Associating yourself with trends keeps your business in the public eye. Linking your product to those trends can then draw followers into your marketing sales funnel.
The Final Word
Social media doesn't work like traditional marketing. You're focusing less on directly selling to the people who visit your pages. Instead, you want to keep them engaged with your brand.
It's all about sending messages that keep people coming back for more. The above examples show how varied you can make these messages. Perhaps you can focus on offering useful advice or show customers that you're there to help them when they have issues. You can use your social media pages to link yourself to current trends or to show off your products.
All of these techniques have one goal – bringing people into your marketing funnel. Use them today to make your social media pages more engaging. You'll attract more followers, which leads to higher sales.