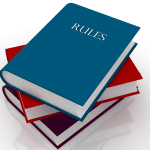 Running a business can seem incredibly complex.
You need to know how to do marketing, sales, finance, organisation, leadership, logistics and management. And a whole lot more.
It can all be pretty intimidating. And there may be times when you think that you are just not 'business minded' enough to make a success of it.
In fact, as a business coaching program coach of entrepreneurs we hear this all the time – smart, motivated business owners that worry that they'll never be able to learn the skills needed to run a high-growth business.
Don't believe it for a second.
Business is a whole lot simpler than it may appear. You need to create a system to bring in potential buyers, you need to convince them to buy and then you need to deliver what you sell. That's about it.
Do those things well and believe me, you're likely to make a lot of money, even if you don't know all the corporate jargon and advanced skills of business.
And always remember the most important business rule:
All business skills are learnable.
You may not know how to do the things I listed earlier, but there is nothing – I repeat, nothing – that is beyond your learning. In fact, most business skills are relatively simple to get reasonably good at.
So don't worry too much about what you don't know. Just commit to methodically learning the key business skills, one by one.
All business skills are learnable.
You can do this.