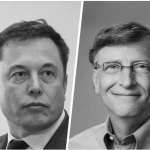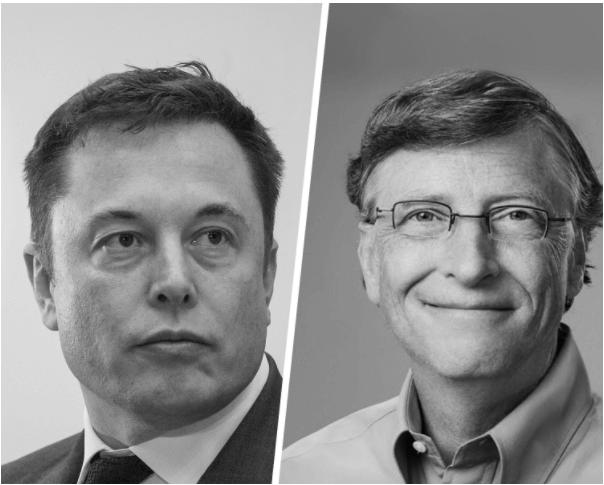 The Sales Secrets Of Elon Musk and Bill Gates
Every small business owner needs to know how to increase sales volume. Here are the key sales secrets direct from the world's most successful billionaires
As a small business owner, you face many challenges. You have to carve out your own niche in your sector, while building your brand's reputation in the process. There are also larger businesses to contend with. They have the money and resources beyond yours, which means you must look for ways to improve sales techniques.
Throwing money at your sales department isn't the key to increasing sales productivity and performance. In most cases, your business has to make some internal changes to improve sales techniques.
You need to know the secrets successful entrepreneurs and salespeople, like Elon Musk and Bill Gates, use to succeed.

Elon Musk and Bill Gates – Court Negative Feedback
Two of the most successful technology entrepreneurs in the world, Bill Gates and Elon Musk have a combined net worth of over $100 billion. Musk is at the forefront of energy-efficient cars with his Tesla brand. Gates made his fortune with Microsoft.
Both believe that negative feedback is the key to improving products, and thus sales.
As Musk puts it: "When my friends get a product, I ask them to please not tell me what they like. Rather, tell me what you don't like. And if I've asked that a few times of people, then they will start automatically telling me without me having to always ask the question."
Gates has a similar view. "Your most unhappy customers are your greatest source of learning," he says.
You can't improve sales techniques if you only look at what you do right. Your unhappy customers offer you the chance to make improvements. Engage them, and discuss their issues directly. Social media offers a direct channel through which you can converse with unhappy customers. Listen to what they have to say. Then, use their experiences with you to improve sales techniques.

Estée Lauder – Believe in Your Product
Since 1946, Estée Lauder Cosmetics, Inc., has been one of the leading names in fashion. Lauder had great passion for her products, which led to her becoming one of the richest women in the world.
She says: "I have never worked a day in my life without selling. If I believe in something, I sell it, and I sell it hard."
Here's what you can learn from Lauder. Selling isn't just about talking up the benefits of your product. Customers want to see that you love what you sell as much you want them to love it. If there's no passion behind your pitch, customers tune out.
If a product doesn't inspire you, it's impossible to find ways to improve sales performance. You can't motivate yourself to come up with new ideas, and the product becomes a burden on your business.
If you don't love what you sell, you may need to start selling something else.

Patricia Fripp – Stand Out
A motivational speaker, author, and skills trainer, Patricia Fripp specialises in sales. Since publishing Get What You Want in 1982, she has been an authority in the world of sales.
She has a simple piece of advice for all small business owners. "It is not your customer's job to remember you," she says.
"It is your obligation and responsibility to make sure they don't have the chance to forget you."
Here's what she means. Your small business needs to stand out from the crowd and offer something your competitors can't.
What that something may be is up to you. Perhaps you have an innovative product that solves a customer's needs better than what's currently on the market. Or, your sales pitches are so high-energy that they leave an impression on everyone.
It could be as simple as being the only business that stays in touch with a prospective customer after making first contact.
Simply put, you need to give customers a reason to care. If they don't, they'll move onto your competitors.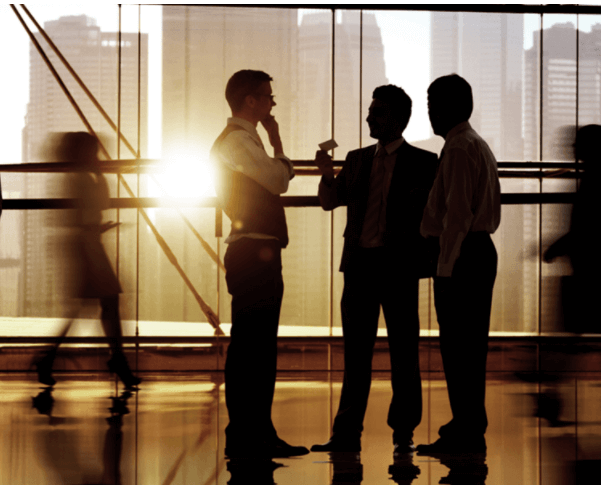 Richard Hayne and Bob Burg – Build Relationships
Richard Hayne entered the clothing industry in the 1970s, when he opened his first apparel shop with his wife. Today, he is the CEO of Urban Outfitters, and has a net worth of $1.3 billion.
He says that your relationships with your customers are more important than any sales productivity formula.
"We have a relationship with our customer, and that relationship translates into sales."
Sales is about more than the initial pitch. You need trust before a customer will buy from you.
There are plenty of ways to improve sales performance through relationship building. Your direct interactions with customers play a role. A well-timed email keeps the relationship fresh, and ensures you stay at the forefront of your potential client's mind.
Establishing yourself as an authority on social media, and responding to customer queries, builds trust. Your content marketing strategy ties into this. The information you share via social media, your website, and other channels inform people about your brand. In doing so, you nurture the connections they have with you.
Avoid pressuring potential customers. Build relationships that prompt them to come to you, rather than trying to force them towards a sale.
Author and business speaker Bob Burg shares a similar view. He has spoken to several Fortune 500 companies during his career.
As he puts it: "All things being equal, people will do business with, and refer business to, those people they know, like, and trust."

Alan Sugar and Jeffrey Gitomer – Listen to Your Employees
The founder of Amstrad, Alan Sugar is now the star of the UK's version of The Apprentice. He is also the former owner of Tottenham Hotspurs football club
Sugar has simple advice that will help any small business improve sales techniques. "The only people whose opinions I worry about are my wife, my children, and my employees," he says.
Take note of the last part of that quote. Your employees are the lifeblood of your business, and they have opinions about how you could do things better. Don't make the mistake of thinking that have all the answers. Your employees are the people who interact with your customers on a daily basis.
Create a work environment that encourages idea sharing, and listen to what your employees have to say. Adapt your sales strategies based on their feedback. Not only does this improve sales techniques, but it also keeps your employees happy.
Satisfied employees have greater passion for their work. This passion shines through in every sales situation they find themselves in.
American business trainer and author Jeffrey Gitomer takes things a step further.
"Every single person in every single company is either in sales or affects sales," he says. "Every single person in every single company is either in service or affects service."
Every employee has something to contribute. Respect that fact, and you'll discover new ideas to increase sales.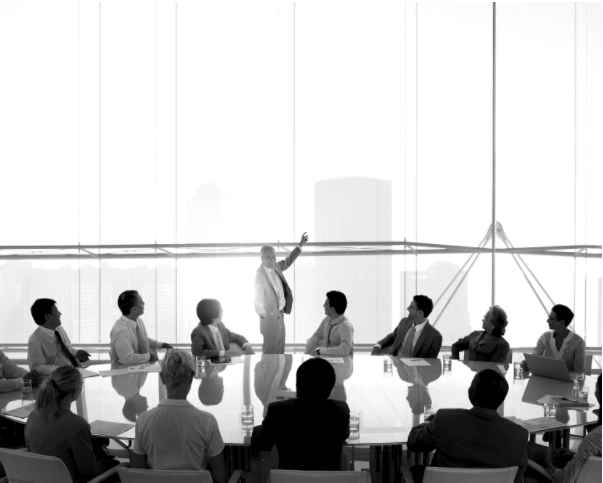 Michael Dell – Take Chances
The founder of Dell Computers, Michael Dell now serves as the CEO of Dell Technologies. At the start of his career, Dell built computers to customer orders. Now, Dell is a global brand and a leader in computer manufacturing.
Dell believes that taking chances is the way to improve sales techniques.
"It's through curiosity and looking at opportunities in new ways that we've always mapped our path at Dell," he says. "There's always an opportunity to make a difference."
Here's what Dell shows us. Business is about taking risks. If you don't have the courage to try something new, you'll stagnate. This goes for your sales efforts too. Embrace new ideas to increase sales. They may not always work out how you want them to, but you'll never know without taking the risk.
Additionally, Dell points out the importance of looking for market opportunities. Identify gaps in the market that nobody is trying to fill. Creating products to fill those gaps is one of the key marketing strategies to increase sales. It's all about creating a product that serves the customer's needs.
Elon Musk has a slightly different take on the subject. He says "Don't delude yourself into thinking something's working when it's not, or you're gonna get fixated on a bad solution."
His point is that risks help you to avoid the sales stagnation that often affects small businesses. If you see that something isn't working, take a chance on a new idea that may fix the problem.

Conclusion
As a small business owner, you're constantly looking for ways to improve your bottom line. You may experiment with all sorts of sales formulas and techniques before you find what's right for you.
The key is to keep trying. An unmotivated seller can't inspire people to buy. Listen to your customers, and those inside your business. Take chances, and learn from every mistake your business makes. Most importantly, find something that makes your business, and its product, stand out from the crowd. If you're just another business selling the same products as everybody else in your niche, you won't grow.
Apply the collective advice of these entrepreneurs and sales experts to your strategy. They've achieved success, often on a global scale, because they understand the secrets of selling. Whatever your product or service may be, these wise words can help you to come up with new ways to sell it.