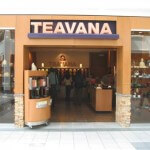 Here's a best business coaching for a great way to quickly build up your business success.
Offer free trials of your products.
They're a simple but amazingly effective way to get people interested in buying from you. This really hit home for me recently when I was out shopping in a mall.
I walked past a Teavana store – the huge chain of tea stores that has taken America by storm.There was a girl outside the store who offered me a free sample of their tea.
As I sipped the delicious brew I asked her, "What percentage of people who try your product then walk into the store?"
Her answer floored me. "About 1 in 3″.
Isn't that incredible? Just by offering a free sample of the product she gets hundreds of extra people walking into the shop every day was a good business marketing idea.
What does it cost Teavana? Very little. What does it gain them? Millions of dollars of extra sales a year.
Another company that really understands the power of free trials is Trader Joe's, the hugely popular U.S. supermarket.
Every single day they give out free samples of products – cheeses, crackers,cooked meats and snacks. And at least 5 times I have bought the food they were offering.
Our business coaching team notice that free trials are a highly underestimated marketing technique.
The concept has been around for so long many business owners have forgotten about it. But free samples really work.
Why? Because people need to be convinced, because they're ambivalent, conservative with money,or stuck in habits of buying your competitor's products.
But often just one free trial is all it takes to sway them to your company and start buying from you.
Try offering a free trial this month.
It could be the difference that really makes the difference.