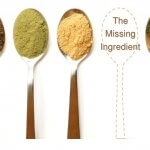 To win customers you need 3 things:
1. A valuable product or service.
2. A reliable system for frequently getting in front of potential clients.
3. An 'Organisational Personality' that makes people like you and your team – and want to work with you.
Lots of business owners think about 1 and 2. Virtually nobody thinks about the 3rd area.
What is Organisational Personality?
It's what you and your staff do and say to make buyers feel good about you… and be attracted to you.
Another way to put it is, what's the Emotional Tone of your company?
If you want to create a powerful Organisational Personality or Emotional Tone, the first step is to choose one single personality to focus on.
Here are several examples of Organisational Personalities you can choose from:
Efficient
Friendly
Careful
Trustworthy
Fun
Caring
Hardcore
Professional
Detail-oriented
Proactive
Service-oriented
Quick
Once you've chosen your OP, the second step is to evaluate every point that a potential customer interacts with your company. And then make sure every one of them reflects your new Organisational Personality.
Examples of customer points of contact include:
On the phone
In meetings
In your reception area
On You Tube videos
At conferences
During your sales presentation
The third step is to constantly be reminding your team to maintain, exude and focus on the Organisational Personality. So that it becomes totally ingrained in the company's culture and modus operandi.
If you do these three steps you'll have something really precious:
A powerful, attractive and consistent personality or way of being throughout the entire company. One that attracts new customers and helps keep current clients feeling good about working with you.
And that is money in the bank.