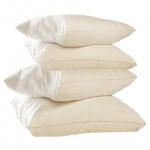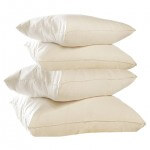 I've just come back from Dubai as guest of Sheikh Maktoum. As you can imagine, with such a generous host, I experienced some magnificent moments.
But one of the most interesting occurred in my hotel room at the plush Madinet Jumeirah Resort.
Returning one evening, I noticed that sitting on my bed was a little booklet entitled 'Herbal Pillows'.
Opening it up, I discovered this hotel was offering me no less than 9 different kinds of pillows!
The Hangover Pillow, with a blend of juniper, mustard and peppermint inside it, used by traditional healers to reduce headaches.
The Tranquility Pillow, with chamomile, ginger and spearmint.
There were Love Pillows, Dream Pillows, and Energy Pillows. And Meditation, Stress, Eye, and even Sun Sign pillows.
Now isn't that an amazing thing, I thought.
I am in one of the most expensive, opulent and spectacular hotels on the planet.
Yet one of the most impressive parts of this palace is a tiny booklet, promising me an extraordinary range of pillows. It gives me an idea how their best business marketing strategy works.
It cost them hardly any money at all to create this unique service.
But it sets them apart from almost every other luxury hotel in the world. As a best business coaching mentor, It shows how effective and unique their business marketing strategy.
Surely we all could come up with something business marketing like this for our own Business. Something relatively cheap, but surprising, delightful and memorable.
What could be your equivalent of this Dubai hotel's pillow menu?