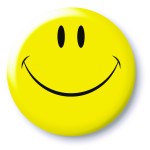 One of the biggest mistakes people make in business is trying to act too much like 'business people'.
I see it all the time.
Normal, nice people think that because they are in business that they need to behave differently.
They act tough.
They pretend their flaws don't exist.
They demean underlings and make sure everybody knows that they're 'the boss'.
They engage in sly political games hoping to glean a small advantage over their workmates.
They criticize their competitors to potential clients.
All this, because they believe that's how top business people behave.
Now undoubtedly there are indeed corporate leaders that use such ugly tactics to get ahead.
But the really top performers understand that the arrogant bully loses more than he gains.
Business is so competitive now that very little separates most companies in a sector.
So when faced with choosing between two equal companies for a new contract, people will often go with the company whose team members seems nicest.
And when top employees are deciding where to work, once again the warmth and kindness of their potential boss usually becomes a major factor in their decision.
I often think that even if you were the most vile, totally selfish and over ambitious person who was only interested in your own gains, the best strategy would still be to be nice, considerate and caring.
You'd win more business, keep your best staff for decades and get more referrals.
The truth is, being nice isn't just a better way to live, it's a smarter way to work.