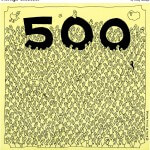 We've just finished running a 2 day seminar of business coaching for almost 500 entrepreneurs.
We taught a lot, but we also learned a lot.
Here's what I learned:
1. Entrepreneurs are not just driven by money.
Most of the people we spoke to wanted to create something extraordinary, not just make a profit. Sure money was of interest, but for many it wasn't the most important factor. The excitements of creation mixed with the freedom that success can bring are what truly motivate most successful business owners.
2. Entrepreneurs are too hard on themselves.
So many lacked the confidence they needed to excel in the competitive world of business. Self belief is ultimately just a choice. If I could say one thing to the entrepreneurs of the world it would be this: you can do it, you really can. All business skills are learnable. If you keep on refining your approach there's no reason you can't achieve amazing things with your business. And it's important you choose to believe that.
3. Entrepreneurs are not spending nearly enough time on marketing.
When you have a new business 90% of the problems are caused by low sales. Yet so many business owners spend less than an hour on business marketing a day trying to bring in more customers. You need to spend most of your day doing the stuff that actually increases revenue: making cold calls, sending out emails, trying different business marketing methods. Comparatively, virtually everything else is a waste of time.
4. Entrepreneurs don't do enough joint ventures.
We should always be thinking of companies we can work with who have access to the type of customers we want. Getting new customers is usually hard, costly and time consuming. Even if you have to give them a 50% cut of profits, linking up with another company who can introduce you to those customers is worth it.
5. Entrepreneurs are generally delightful people.
Among the general public, entrepreneurs often get a bad rap. They are sometimes considered selfish, greedy and aggressive. But my experience at our seminar told me the exact opposite. Entrepreneurs are some of the most positive, caring people in the world. They are dreamers, yes, but they are dreamers that do.
It's no exaggeration to say that the advancement of society relies greatly on the work of entrepreneurs.
We should take much more pride in what we do.