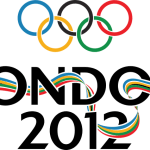 If you've been watching the London Olympics this week you've no doubt marveled at the extraordinary abilities of the athletes.
Their inordinate grace, strength, speeds and power is a treat to watch.
But what you may not have been thinking about is the mental training that it took to perform at that level.
At the elite level, every top athlete spends a significant amount of time each day working on keeping their mind as fit as their body.
Because experience has taught them that only when their mind is in great shape can they ever expect to achieve the highest level of
performance.
The truth is business executives, entrepreneurs could learn a lot from athletes.
After all, surely business performance depends as much on our state of mind as on our knowledge. It's our state of mind that that gives us the confidence to make that phone call or start that project. It's our state of mind that keeps us persisting with a new business,
when all we want to do is give up and get a safe job with a regular pay check.
And it's certainly our state of mind that determines whether we will lead others with power and confidence.
So why 99% of executives do does no mental training whatsoever?
It makes no sense.
Particularly when the mental techniques of athletes are so easy to learn.
When I mentor business leaders I make sure they spend at least a few minutes each morning doing the following mental exercises used by all
top athletes.
Mental rehearsal: seeing a movie of yourself in your mind performing confidently, efficiently and superbly. (Ideally this is accompanied by inspiring music to enhance the effect).
Focusing statements: repeating to yourself positive statements to keep you focused on success rather than contemplating failure. (Typical examples are "I am confident." "I am highly effective." I am a dynamic leader. " I am always calm and happy."
Reading and thinking about your Vision, a short written summary of what you want to achieve and the type of person you are seeking to become.
In total doing these mind exercises takes only about 6 minutes each morning, but as any Olympic athlete will attest, the results are extraordinary.
Positive feelings sky rocket. Confidence rises enormously. Motivation increases and resilience is greatly enhanced.
In a nutshell you feel better and perform better at work.
If we accept that our mind rules our actions, then it's imperative that we spend at least some time every day tuning our mind for optimum performance.
If we do this in the business world, we may not get to win a gold medal.
But we will surely end up with a lot more gold.