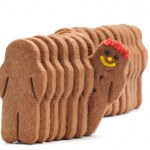 Here's a fascinating new stat from the internet research company, GlobalReviews.
Generally, 1 in 3 visitors to a website did so because a friend recommended it to them.
Not because you advertised.
Not because they found you on Google.
But just because somebody they trusted told them about your website.
So, if website recommendations from friends are so important, how can you get more of them?
Make your site remarkable.
Either through unusual design.
Stunning pictures.
Ridiculously good value offers.
Or a radical, interesting philosophy.
If 1 in 3 people visit a website because their friends told them to do it,you need to do something, anything to make your website stand out from the pack.
Is your website worthy of discussion?
There's an old saying in the best Business coaching of marketing industry:
'The very best type of advertising is word of mouth.'
One of tips in our best business coaching program is go create a website people talk about.